How to Play NLCB Lotto Plus in Trinidad and Tobago
There are five panels on the Trinidad and Tobago Lotto Plus playslip, each with two groups of numbers. In the first group, the numbers ranged from 1 through 35, while in the Powerball group, the numbers ranged from 1 through 10. Each panel costs $5.00 and you may play any number of panels.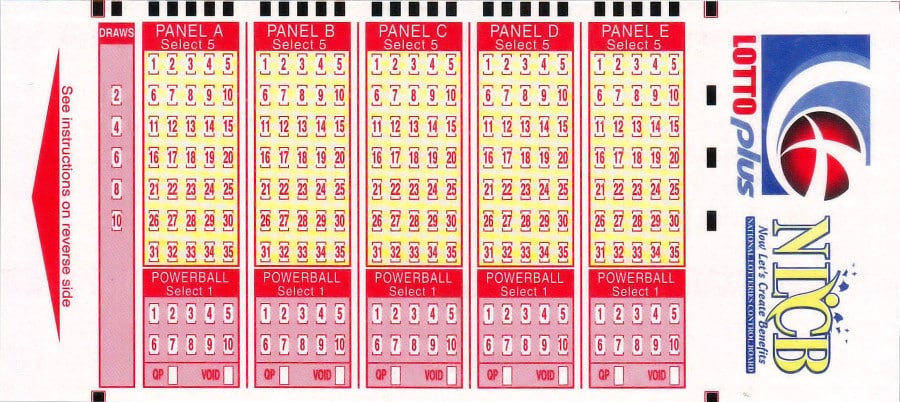 By marking the numbers with a dark blue or black pen or pencil, select 5 numbers from group one and 1 number from the Powerball group in each panel you wish to play. Each selection must be marked with a vertical line that fills at least 50% of the box. Your numbers will not register if you use red ink.
If In each panel, mark the "QP" (quick pick) box according to the number of quick picks you desire. On the same bet slip, you can select your own numbers as well as play Quick Picks, but not on the same panel. Both your own number selections and Quick Picks can be played in each panel, but not both at the same time.
Make sure you mark the "VOID" box if you make a mistake. Please do not erase it.
It is possible to play Lotto Plus for 1, 2, 4, 6, 8, or 10 draws. On the left side of the Lotto Plus play slip, mark the appropriate box under "DRAWS" if you wish to play more than one drawing at a time.
Your On-Line terminal will provide you with a ticket listing the game you have selected, the date(s) of the draw, and the numbers for the draw. Check your Trinidad and Tobago Lotto Plus ticket immediately to ensure it represents the correct game, draw date(s), and numbers. An example of a Lotto Plus ticket can be found below.
Lotto Plus ticket